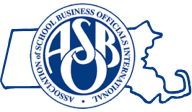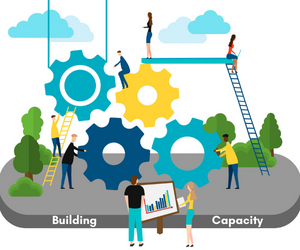 Friday, May 19
Welcome to day 3 of the Annual Institute! Click on a session to read its description and then click View for more information.
7:00 - 8:00 Breakfast ~ Nauset
8:00 - 9:00 Breakout Sessions ~ Nauset
Nauset 3
FY23 A.I. Work From Home Flexibilities
View
Overview
---
A panel of SBAs that have researched flexibilities and/or have established policies will discuss what is working and the factors to consider.
Speaker(s)
---
Daniel Gale, Director of Finance and Operations
Moderators
---
Nauset 4
FY23 A.I. The Federal Grant Single Act Audit: Top 10 Audit Findings
View
Overview
---
This session will examine the top 10 audit findings gathered from various certified public accounting practices who specialize in grant audits. Listen in as the presenter reviews the results from years of audits that discovered findings related to general processing and misalignment with 2 CFR 200. Learn from the most common mistakes and use this information to enhance your own corrective action plan to prevent such findings in your district and become more accountable with building an indestructible grants management process.
The three learning objectives:
LO1: Identify key stakeholders associated with a district audit.
LO2: Examine what to look for in your grants management process to ensure a successful audit.
LO3: Identify the critically important items needed on your grants management checklist.
Speaker(s)
---
Howard Barber, Assistant Superintendent of Finance and Operations
Moderators
---
Julia Marko, Director of Finance and Operations
Nauset 5
FY23 A.I. MASBO Website Q&A
View
Overview
---
Have questions about the MASBO website? Come ask the MASBO staff. Attendee questions will determine the content covered. This is not a formal presentation, so there will not be a handout, feedback survey, or PDPs awarded.
Speaker(s)
---
Kristin Dykstra, PD & Member Coordinator
Moderators
---
Samantha Zediker, Member Services Coordinator
9:00 - 9:45 Commissioner Riley ~ Nauset
Nauset 3
FY23 A.I. Updates from the Commissioner
View
Overview
---
Learn what the Department of Education has recently accomplished and what it will be focusing on in the coming year.
Speaker(s)
---
Jeffrey C. Riley, Commissioner
Moderators
---
Samuel Rippin, Assistant Superintendent for Business and Finance
9:50 - 10:50 Breakout Sessions ~ Nauset
Nauset 3
FY23 A.I. Position Control Part III: Moving from Concept to Implementation
View
Overview
---
Position control is a method used by organizations to manage and control their workforce and expenses by tracking and monitoring the number of authorized positions and the associated costs. It creates a framework of positions for all the jobs within your district without regard to whether there is an incumbent in a specific job or not. The best way to implement position control will depend on the specific needs and characteristics of each organization. Explore the benefits and pitfalls using your own FY 24 Staffing Plan in MUNIS, Google Sheets or Excel to see if this tool will work for you. (We will not be covering actual formulas or software features. Knowledge of Munis Job/Salary Screen or Pivot Tables will be helpful, but not required)
What are the important things to know when implementing Position Control?
Who Controls the process and decisions?
What are the tools and skills needed for success?
(From FY22 Annual Institute) Position Control as a Management Tool: Part I & II (Slides will be provided)
budget for employee salaries, hours, and full-time equivalents (FTEs)
analyze and review position budgets
transfer position budget information to the general ledger

assign an employee to a position budget
Speaker(s)
---
Mary Ellen Normen, Administrator for Business and Finance
Moderators
---
Michael MacMillan, School Business Manager
Nauset 4
FY23 A.I. Universal Free Meals: What If?
View
Overview
---
"What if there is no funding for universal free meals in FY25?" Come and learn about the: Status of Federal and State funding, the Community Eligibility Program (CEP) and it can help you? A discussion on other revenue sources and mitigation strategies that will help control costs.
Speaker(s)
---
Rob Clickstein, School Business Administrator
Elizabeth Moulton, Food Service Director
Moderators
---
Erin Orcutt, School Business Administrator
Nauset 5
FY23 A.I. Institutional Change
View
Overview
---
Changes in the superintendency, district leadership teams, school committee members, and town officials can all have direct impacts on the work we do. Join a panel of expert SBAs who will share their experiences with changes in leadership in their own districts as well as when they have been the "newbie" in a new district. Learn tips on how to navigate institutional change from experienced SBAs who have survived every type of change.
Speaker(s)
---
Brian Allen, Chief Finance and Operations Officer
Howard Barber, Assistant Superintendent of Finance and Operations
Miriam Goodman, School Business Administrator
Adam Tarquini, School Business Manager
Moderators
---
Julia Saari-Franks, Assistant Business Manager
11:00 - 12:00 Annual Business Meeting ~ Nauset
| Access Date | Quiz Result | Score | Actions |
| --- | --- | --- | --- |