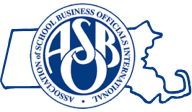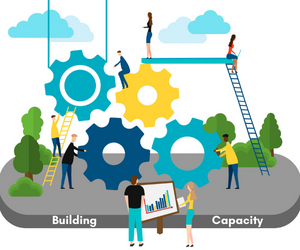 Thursday, May 18
Welcome to day 2 of the Annual Institute! Click on a session to read its description and then click View for more information.
6:45 - 7:00 Meditation Session ~ Nobska
7:00 - 8:15 Breakfast ~ Ballroom
8:15 - 9:30 Opening Remarks and Keynote ~ Ballroom
Ballroom
FY23 A.I. Growing Organizational Change through Distributed Leadership
View
Overview
---
When we think of leadership, we think of a single individual. Increasingly, organizations demand everyday leadership behaviors throughout to address complexity and constant change. Understanding how to lead is as important as the tasks of a leader. In this session, you will learn what leadership is, hear stories about how leaders have been successful in leading others to lead and finally begin to adopt a set of tools and practices to develop leaders.

This session is sponsored by:

Speaker(s)
---
Steven Leduc, Lead, R&D Learning and Talent Management; Adjunct Professor
Moderators
---
Samuel Rippin, Assistant Superintendent for Business and Finance
9:40 - 10:40 Breakouts Sessions ~ Nauset
10:50 - 11:50 Breakout Sessions ~ Nauset
12:00 - 12:45 Lunch ~ Ballroom
12:50-1:50 General Session: GEM System ~ Ballroom
Ballroom
FY23 A.I. GEM$ (DESE's Grants for Education Management System)
View
Overview
---
The Department of Elementary and Secondary Education is moving to a cloud-based grant administration system (Grants for Education Management System (GEM$)) for many of its FY24 grants, including all major federal entitlement programs. This presentation is geared toward school business officials and will demonstrate key fiscal features, responsibilities, and policies associated with DESE's move to GEM$, and will identify resources and job aides to facilitate your transition to this new system.

Speaker(s)
---
Jenn Ahern, Supervisor, Grants Management
William Bell, Associate Commissioner and Chief Financial Officer
Kathleen E. Cross, Federal Programs Coordinator, Resource Allocation Strategy and Planning
Simone Lynch, Federal Grant Programs Director, Resource Allocation Strategy and Planning
Robert O'Donnell, Director of School Finance
Moderators
---
Jay Sullivan, Associate Commissioner, School Finance and District Support Center; MASBO Treasurer
2:00 - 3:00 Breakout Sessions ~ Nauset
3:10 - 4:10 Roundtables ~ Nauset
See description for room assignments
FY23 A.I. Roundtable Meetings
View
Overview
---
Connect with geographical colleagues to plan for FY24. If you are unsure which Roundtable to join, please ask at the registration table. You may also look at the Roundtable Map on the Handouts tab.
Room Assignments:
Nauset 1: Cape Cod and BICO
Nauset 2: Assabet Valley and French River
Nauset 3: Lighthouse
Nauset 4: Western Mass
Nauset 5: North Shore
Unassigned, due to no members of these roundtables requesting a space: Metrowest and USBAR.
5:00 - 10:00 President's Reception followed by Banquet and Trivia ~ Terrace, Ballroom
The President's Reception is sponsored by:

The Banquet and Trivia are sponsored by:


| Access Date | Quiz Result | Score | Actions |
| --- | --- | --- | --- |